Students from Years 10, 11 and 12 signed up to visit Aiimi, at their state of the art office. The company moved from London Bridge three years ago, choosing Milton Keynes for its location and talent pool, and have created an amazing work space.
Clients, such as Rolls Royce and Anglian Water are referenced by custom-made skate boards which make a brilliant piece of wall art, employers hot desk and a Hack Zone enables employers and clients to interact in a modern, open environment. We enjoyed a delicious breakfast before hearing about the company's core values and clients from CEO Steve Salvin.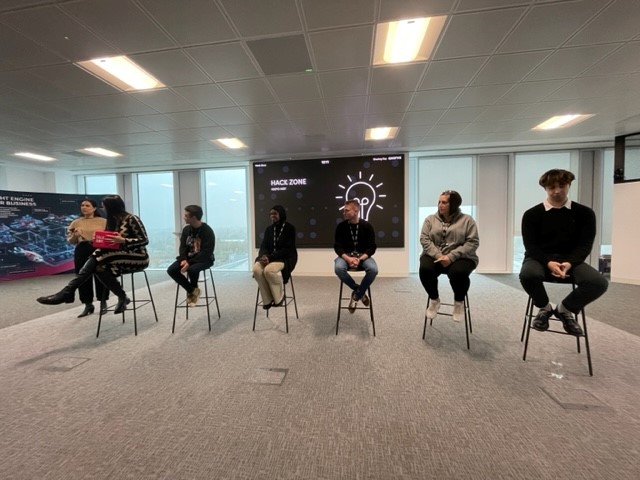 A panel of six current employers shared their own, very different, journeys into the company. Four of these had entered Tech through unconventional routes, including hairdressing and jobs with England Netball, Political Science, Architecture and Law. We learnt about the roles of a Change Manager and Scrum Master; how to look at the psychology of change and how to make it palatable and relevant for employees and how to lead an agile team and facilitate the exchange of information and self organisation.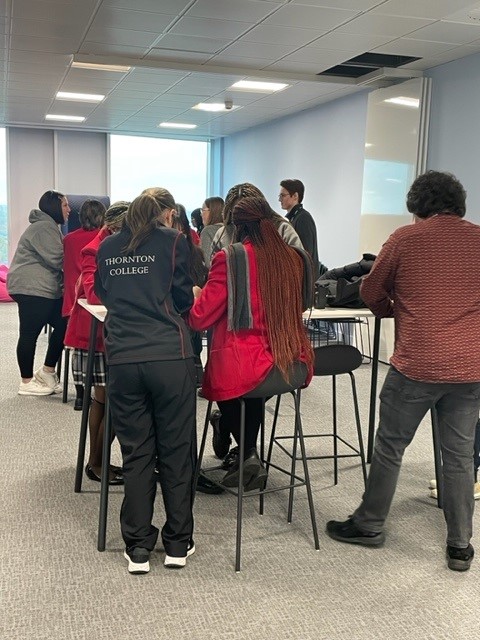 Two speakers were on the prestigious Degree Apprenticeship programme that Aiimi offer. They showcased a love of Maths and also the excellent support that the company gives them as they balance their work and studies. After an extended Q and A session, using the Talk Box roving microphone, our students were divided into four groups and took part in a puzzle challenge, the winning group being Mia, Olanna, Julie, Alex D and Inna.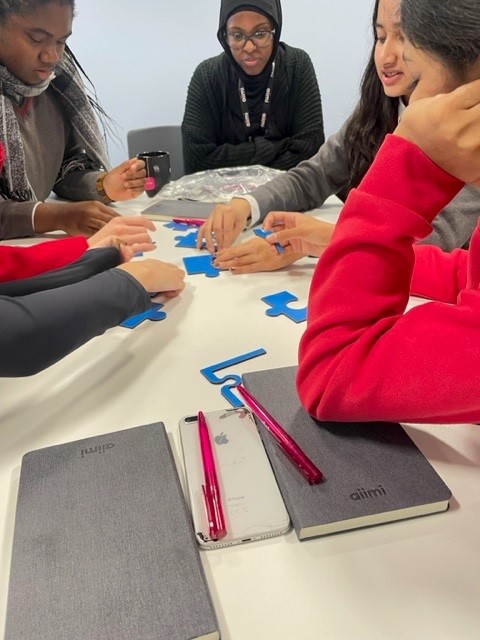 We are thrilled that Aiimi will be a partner company with us moving forwards, and look forward to working with them and providing more opportunities for our students to engage and learn more about such an innovative business.
Categories:
Academic
Careers
Year 10 & Year 11
Year 12